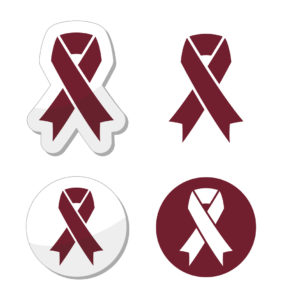 Did you know that April is Oral Cancer Awareness Month? This month, we support the efforts of the American Dental Association (ADA) and the Oral Cancer Foundation, to create a conversation about this potentially fatal disease. To increase awareness and help save smiles – and lives – the team at Esparza Family Dentistry, your superior dentist in Virginia Beach, provides the answers to the FAQS you have about this condition. In this post, find out how screenings and preventive care from them can help prevent, treat, and address cancers of the mouth and throat before it's too late.
#1 – Is Oral Cancer Common?
Dr. Sarah Esparza educates patients and informs them at 45,000 to 55,000 Americans are diagnosed with oral cancer each year. Anyone – male or female, young or elderly, rich or poor – can be afflicted by this disease, which is why regular oral care from your family dentist in Virginia Beach is so crucial.
#2 – Is Oral Cancer Serious?
Since people are not as familiar with oral cancer as they are with other forms of this disease, many patients don't know the symptoms and risk factors for it, and often neglect getting screened for this at all. This leads to late detection of the disease, more complicated treatments, and only a 50% survival rate at the 5-year mark of being diagnosed. Due to the late discovery of this disease, oral cancer is one of the deadlier presentations, but it doesn't have to be this way.
#3 – What Are The Symptoms Of Oral Cancer?
Many signs and symptoms of cancers of the mouth and throat can be overlooked because they are subtle. Review the list below and reach out to use right away if you exhibit any of the following traits:
Hoarseness in your voice that won't go away
A persistent scratchy throat
Sores, lumps, or thick patches in or around your mouth and throat
Red, white, or speckled lesions in your mouth or on your lips
Difficulty swallowing or the sensation of something being stuck in your throat
Numbness, tenderness, or pain in your mouth
Pain in the ears (but no loss of hearing)
Trouble moving your tongue, jaw, or lips
Problems speaking or chewing
Loose teeth or tooth loss without any apparent cause
Weight loss
Night sweats
#4 – What Are The Main Risk Factors For Oral Cancer?
There are many risk factors for developing oral cancer, and most are focused around lifestyle choices, including:
Tobacco Use – Using tobacco in any form (smoking, chewing, dipping, etc.) greatly increases your odds of developing oral cancer – cigar and pipe smokers are especially at risk. Quit today to improve your overall health and keep your smile safe.
Alcohol Use – There is a link between drinking alcohol (especially drinking to excess) and getting oral cancer. This is increased if you smoke when you drink, so nix the cigarettes and limit your alcohol consumption.
HPV Exposure – Coming in contact with HPV16, one of the many strain of this virus, can put you at risk for cancers of the mouth and throat. Talk with your doctor about getting vaccinated, limit your number of partners, and always practice safe sex.
Gender – Men are diagnosed more often than women, so be aware of the genetic link and take extra care of your health if you're a man.
Genetics – As with any form of cancer, genetics play a role. If oral cancer runs in your family, take extra precautions by living a healthy lifestyle, being honest with your dentist, and getting screened more often.
#5 – How Can You Prevent & Treat Oral Cancer?
Oral cancer is most often diagnosed in a routine dental visit, which is why it's so important to see your dentist at least twice a year. We can help with screenings, thorough dental exams that can diagnose up to 120 medical conditions, and can refer you to a specialist for proper care if we see anything out of the ordinary.
Now that you know all the FAQs about oral cancer, schedule your appointment with Esparza Family Dentistry to get screened and protect your health this April!