Teeth Whitening in Virginia Beach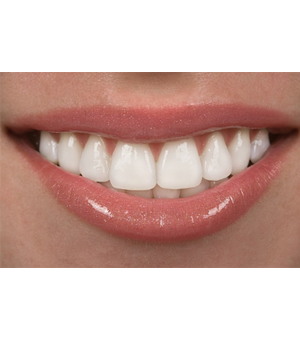 When you look in the mirror, do you see a dark discolored smile staring back at you? You are not alone. Your teeth will naturally start to lose their luster as you age. However, the severity of the discoloration is often amplified by the foods and drinks that you consume, like berries and coffee. Not to mention, lifestyle habits, like tobacco use, can also cause stains to develop. As your teeth become dull, it is easy to feel insecure about your appearance. However, you do not have the time for a lengthy whitening treatment. At Esparza Family Dentistry, we understand your concerns. We offer the solutions you need to restore a bright smile with a take-home kit.
Benefit from Professional Results
Often, when the teeth start to turn yellow or brown, many turn to over-the-counter whitening products. However, it is not uncommon to be left disappointed as you will not achieve any drastic or noticeable results. This is why many are hesitant to try take-home kits because they often believe that the results will be the same, but this is not the case.
Over-the-counter whitening products do not contain professional-grade whitening agents, which is why they are ineffective for producing the results you want. Our take-home kits do contain professional-strength ingredients to deeply penetrate the enamel to lift away tough stains. You will get the results you want with the convenience of an over-the-counter product.
Restore a Bright Smile Today
After performing an initial consultation to access your discoloration, we will create a customized treatment plan to begin restoring the appearance of your teeth. We will take impressions to create custom-made whitening trays. This allows you to enjoy added comfort while wearing them and also ensuring the even distribution of the whitening agent for more consistent results. Once your trays are ready, we will give them to you, along with the professional-grade whitening agent.
You will then use the kit each day for a set period of time. Over the course of the next two weeks, you will see stains starting to fade as your teeth become several shades whiter. At the end of the treatment, you will have drastic, lasting results to love the smile that you see in the mirror.
To protect your new smile, it is best to practice proper oral hygiene at home by brushing twice a day and flossing each night. In addition, maintain your preventive appointments with your dentist to keep your teeth clean and healthy.
It is best to avoid factors that can lead to discoloration, like smoking, and foods and drinks that are known to cause staining, like tea. If you cannot avoid them, be sure to rinse your mouth with water if you cannot brush right away.
If you are ready to restore a bright, confident smile, it is time to see if a take-home whitening kit is right for you. Contact Esparza Family Dentistry today to schedule a consultation with Dr. Sarah Esparza.
Explore More Services
Preventive Dentistry Check-Ups & Cleanings Cosmetic DentistryRestorative Dentistry Dental Implants Emergency DentistrySee All Our Services