Restorative Dentistry – Virginia Beach, VA
Restore a Healthy, Functional, Smile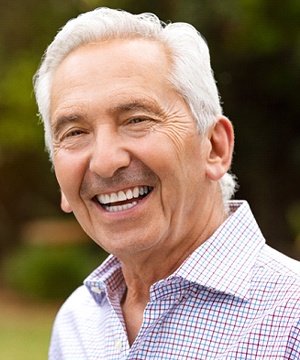 Although your teeth are designed to last for a lifetime, most people will eventually need restorative care. Whether to treat a cavity, strengthen the structure of a vulnerable tooth, or replace one or more teeth, Dr. Esparza has the personalized solutions you need. Esparza Family Dentistry offers a range of restorative services to rehabilitate your smile, including dental implants, traditional crowns and bridges, and removable dentures.
Dental Implants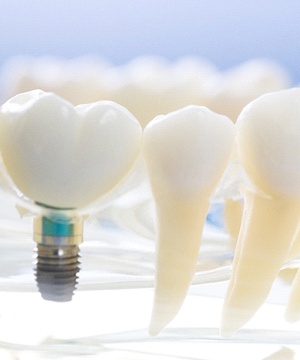 If you've lost one or more teeth, we can rebuild your smile with the next best thing to your natural smile. Unlike conventional treatments, a dental implant in Virginia Beach replaces the entire structure of a tooth, including the root.
A titanium implant post is surgically placed into the jaw to act as a new root. Your bone fuses to the post to support a custom-made restoration. You'll enjoy a solution that closely mimics your natural tooth while also having the potential to last for a lifetime with the right aftercare.
Bridge & Crowns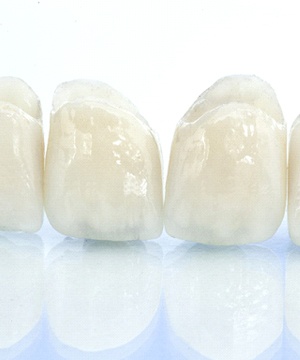 If you have a tooth with advanced decay or one that has sustained damage, we can restore it with a dental crown in Virginia Beach. This is a custom-made cap placed over the entire surface of a tooth down to the gum line. A crown provides an added layer of protection while also improving the tooth's function and appearance. Our office uses all-ceramic material, so your crown will look natural.
A dental crown can be combined with other treatments as well, like a bridge. A bridge is used to replace 1 to 3 consecutive missing teeth in a row. We take an impression of your mouth to recreate the teeth you've lost. The bridge is secured in place by bonding dental crowns over the adjacent teeth. This is a convenient and effective option to fill the empty space in your smile.
Dentures & Partials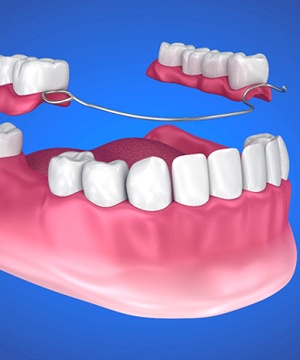 If you've experienced significant or complete tooth loss, you can enjoy a complete smile again with partials or dentures. Although they have a bad reputation for looking and feeling fake, our office uses the latest advancements to ensure they look and feel as realistic as possible.
For patients who have experienced extensive tooth loss throughout an arch, a partial denture can be used to rebuild your smile. Prosthetic teeth are attached to a gum-colored base that has a metal framework. This allows it to clip onto your natural teeth to hold it in place.
A conventional denture in Virginia Beach is used to replace an entire arch of missing teeth. The full denture features a gum-colored base that is made from an impression of your mouth. It's held in place using suction or an adhesive. If you prefer a more permanent solution, ask us how we can stabilize your denture with dental implants.
Restore Your Smile Today
You don't need to live with the complications caused by damaged or missing teeth. Dr. Esparza offers the advanced solutions you need to reinstate a healthy, functional smile. Contact our office today to schedule your consultation. We look forward to reconstructing your smile.
Explore More Services
Check-Ups & Cleanings Cosmetic Dentistry Restorative DentistryDental Implants TMJ/Bruxism Therapy Emergency DentistrySee All Our Services