Meet Our Virginia Beach Dentist
Meet Dr. Sarah Esparza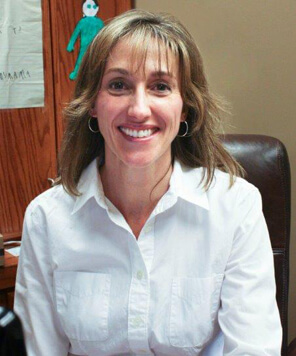 Dr. Sarah Esparza received her Bachelor of Science degree from Fairfield University in 1995, and her Doctor of Dental Surgery from University of Maryland Dental School, Baltimore, in 1999. Originally from Connecticut, Dr. Esparza served in the US Air Force as a general dentist for 7 years. She completed a residency in general dentistry at Scott Air Force Base, IL, and was stationed at Andersen AFB, Guam, and Langley AFB, VA.
Dr. Esparza's husband is active duty with the US Navy. After a quick start in private practice, the Esparzas moved to Atsugi Naval Air Station, Japan, where Dr. Esparza was fortunate to work in the base's dental clinic.
The couple welcomed a son in 2010 while living in Rhode Island, and returned to Norfolk shortly thereafter.
Dr. Esparza lives in Norfolk with her supportive husband, adventurous son, and their loving Bernese Mountain Dog. She enjoys hiking, traveling, and spending time with family and friends all over the world.
More to Explore