Your Virginia Beach Emergency Dentist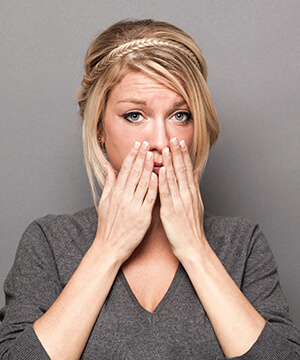 At Esparza Family Dentistry, we understand that no emergency is convenient. That's why our Virginia Beach emergency dentist, Dr. Esparza & her dental team is dedicated to offering emergency care. If you're in the middle of a dental emergency and don't know where to turn, please call us immediately to request an appointment. Our friendly team works hard to see patients that same day, if possible.
Some situations can be improved by following a few simple tips. Below, you'll find a list of the most common emergencies, along with suggestions for managing them until Dr. Esparza can see you.
Knocked Out Tooth
Rinse your tooth gently to remove debris and then give our office a call. Under the right circumstances, reattachment may be possible. To increase your chances of having the tooth reattached, try holding it in the socket it came from until you get to our office. You can also store it in a baggie of milk.
Broken Tooth
If you've broken one of your permanent teeth, avoid extreme cold or hot beverages & avoid biting or chewing in that area until the tooth is restored. For a broken front tooth, bring in the tooth fragments if possible.
Temporary Crown Falls Out
If you still have your temporary crown, you can temporarily reattach it using a small amount of toothpaste or denture adhesive. This is only a temporary fix. Please give us a call so Dr. Esparza can professionally reattach your temporary.
Severe Toothache
If you're struggling with a severe toothache, floss around the affected tooth to see if you can remove debris. If nothing changes and pain persists, call our office for an appointment. Avoid putting aspirin directly on your tooth as this can damage your sensitive gum tissue.
Contact Us Immediately
In more serious cases, such as a broken jaw or bleeding lip or tongue, you should visit your local emergency room before calling us. We would be happy to help you with any dental issues associated with these injuries, but an emergency physician should care for you first. If you're unsure whether to see us or go to the ER, give us a call and we'll be happy to help.
Explore More Services
Preventive Dentistry Check-Ups & Cleanings Cosmetic DentistryRestorative Dentistry Dental Implants TMJ/Bruxism TherapySee All Our Services