Emergency Dentist – Virginia Beach, VA
We Can Help You Keep Your Natural Smile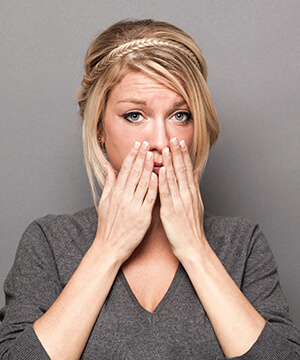 At Esparza Family Dentistry, we understand that no emergency is convenient. Our top priority when you walk through our doors is to act effectively and efficiently to ease your discomfort and fix your issue. That's why your Virginia Beach family dentist, Dr. Esparza, and her dental team is dedicated to offering emergency care. If you're in the middle of a dental emergency and don't know where to turn, please call us immediately to request an appointment. Our friendly team works hard to see patients that same day, if possible. We are also dedicated to developing custom treatment plans that work with trusted specialists we know, so we can stick with patients from the beginning to the end of their procedures.
How to Handle Common Dental Emergencies
Knowing how to react during a dental emergency could be the difference between saving and losing a tooth. If you find yourself in a dilemma and stressed out, don't hesitate to call our office. We would be more than happy to walk you through what to do until Dr. Esparza can see you. Below, you'll find a list of common emergencies that we see, along with some suggestions on how to manage them until you're able to get to us.
Toothaches
If you're struggling with a severe toothache, floss around the affected tooth to see if you can remove debris. If nothing changes and the pain persists, call our office for an appointment. Avoid putting aspirin directly on your tooth as this can damage your sensitive gum tissue.
Chipped/Broken Tooth
If you've broken or chipped one of your permanent teeth, avoid extreme cold or hot beverages and biting or chewing in that area until the tooth is restored. For a broken front tooth, save the tooth fragments if possible, because we may be able to reattach them. Additionally, if you notice any swelling, be sure to place a cold compress on the outside of the affected area of your face to bring it down. To help ease your discomfort, if any, take over-the-counter pain relievers like ibuprofen as instructed on the packaging.
Knocked-Out Tooth
Rinse your tooth gently to remove debris and then give our office a call. Be sure not to touch the root of your knocked-out tooth or scrub it. Under the right circumstances, we may be able to reattach it. To increase your chances of this, try holding it in the socket and get to us within an hour of the emergency. You can also store it in a glass of milk or between your gums and cheek.
Lost Filling/Crown
If you still have your crown, you can temporarily reattach it using a denture adhesive that you can find at your local pharmacy. Although it can help repair it for the time being, you still need to give us a call so we can professional attach it or create a new one if it's damaged or lost.
How to Prevent Dental Emergencies
Although emergencies aren't completely avoidable, you can reduce your risk of experiencing them by practicing routine oral hygiene and visiting your children's dentist in Virginia Beach, Dr. Esparza, for your semi-annual checkups and cleanings. This way, we can tackle any small issues we find before they progress into problems that can cause you discomfort or may need more invasive procedures down the road.
The Cost of Treating Dental Emergencies
Every dental emergency is different, so it's impossible to state a set price for treatment. The best way to learn a specific cost is to speak with Dr. Esparza when you come in for your appointment. Our team would be more than happy to help you find out whether the services you receive are covered by your dental insurance. Plus, we also offer in-house benefit plans for patients without any dental coverage. Just be sure to contact us if you have any questions or concerns.
Emergency Dentistry FAQs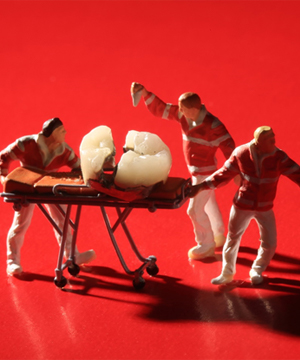 Are you concerned about not being prepared in case a dental emergency occurs? Reacting quickly and effectively is important in a time-sensitive situation, which is why it's a good idea to have a plan in place. Being proactive and knowing the closest emergency dentist in Virginia Beach to call could be the difference between saving and losing a tooth. For your convenience, we've collected some common questions we receive below. That way, you can get your smile repaired in a timely manner and ease your discomfort.
Should I visit an emergency room or a dentist?
At Esparza Family Dentistry, we're prepared to handle most emergencies, and we're only a phone call away. However, some situations require immediate medical attention that our facilities aren't equipped to handle. Be sure to visit your nearest emergency room or urgent care for if you have:
Bleeding that won't stop after applying pressure for 15 minutes.
Facial lacerations that may require stitches.
A fractured or dislocated jaw.
Swelling or a severe toothache and you can't make it to our office that day.
A knocked-out tooth and can't see us within an hour of the accident.
Once you've received the immediate attention you need, our team of dental professionals will be more than happy to complete any necessary dental work.
Will my toothache get better on its own?
If you're experiencing intense oral pain, something's wrong. That's a good sign that you need emergency assistance. Leaving problems untreated only makes them worse, so it's best to get in touch with our office right away. A tooth infection can spread to affect other teeth in your mouth and even travel to other areas of your body, putting you in grave danger.
How do I know if I have a true dental emergency?
Most patients who call us are unsure of whether or not their dental issues need immediate attention. The problem with this is that they often leave the issue unaddressed for several days until their pain gets worse. Here are several ways you can tell that you need to call us to set up an appointment right away:
Pain that prevents you from sleeping, working, or eating.
Moderate or heavy bleeding that won't stop.
Facial swelling or a bump on the gums.
A damaged tooth or lost filling.
Knocked-out tooth.
Can I take pain medication?
If you have a toothache or are in pain, it's safe for you to take over-the-counter pain relievers as directed on the packaging. Just remember that treating your problem is still a necessity, even if your pain begins to subside. Certain oral emergencies that are left unaddressed can become dangerous for your overall health. The sooner you get the treatment you need, the less severe the issue will grow to be, keeping you from needing invasive and costly procedures down the road.
If you're unsure of what to do in the moment, don't hesitate to call us. We'll be more than happy to walk you through any first aid.
Explore More Services
Preventive Dentistry Check-Ups & Cleanings Cosmetic DentistryRestorative Dentistry Dental Implants TMJ/Bruxism TherapySee All Our Services
Updated and pushed to staging http://www.tntclients.com/cms/published/esparzafamilydentistry.com/index.html