Dental Crowns & Bridges – Virginia Beach, VA
Restoring Smiles With Custom-Crafted Crowns & Bridges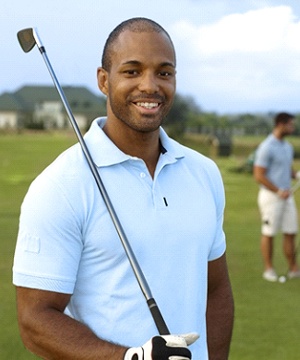 Do you have a damaged tooth that's sensitive to temperature or are suffering from consecutive missing teeth? At Esparza Family Dentistry, we take pride in offering customized and beautiful restorations like dental crowns and bridges to repair your smile and maintain your oral health. If you hear that you need one of these treatments, there's no need to worry about whether or not people will notice them in your mouth. Dr. Esparza uses high-quality materials that are able to mimic the natural appearance of tooth enamel by reflecting light. To learn more about how you can preserve your dental health with a dental crown or bridge, contact our office today to schedule a consultation.
What are Dental Crowns?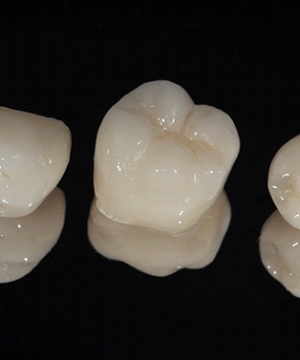 Getting a dental crown in Virginia Beach isn't an uncommon procedure. This treatment allows Dr. Esparza to take a damaged tooth and restore it to a healthy shape and size, allowing you to complete everyday tasks such as chewing food without experiencing discomfort. After preparing your natural tooth by removing a small portion of the enamel to accommodate the thickness of the crown itself, Dr. Esparza will take impressions.
Once we receive your custom-made permanent restoration from our trusted dental laboratory, we'll call you in for your final appointment. We'll ensure that the crown fits perfectly and flawlessly incorporates with the rest of your smile before cementing it in place. Once your tooth is repaired, you'll be able to use it exactly as you would before it was damaged without having to worry about additional problems developing down the road.
What are Dental Bridges?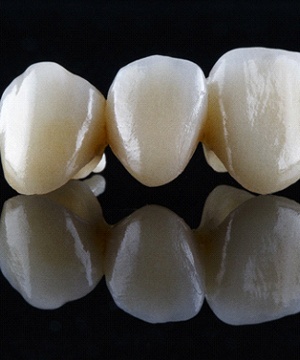 While dental crowns are made to preserve a damaged natural tooth, a dental bridge in Virginia Beach is made to replace consecutive missing teeth. The restoration is made of two crowns located on either side of the replacement teeth. The dental crowns act as anchors that are placed on the two teeth on either side of the gap in your smile to secure the restoration. Just like dental crowns, bridges are custom-made from natural-looking materials such as ceramic and porcelain that blend in with your smile.
What are the Benefits of Customized Crowns & Bridges?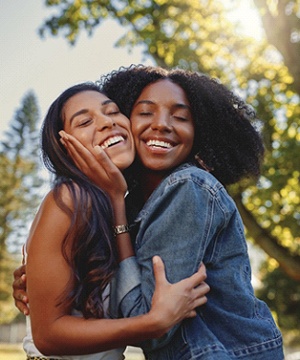 There are several benefits to restoring the function and look of your mouth with dental crowns and bridges from your dentist in Virginia Beach, Dr. Esparza. Some of these advantages include:
Restore and protect your teeth.
Prevent teeth from drifting out of place to fill gaps in your smile.
A long-lasting solution to restoring your oral health.
Restore your bite force.
With our experienced and highly-skilled dental team by your side, you'll be able to enjoy a beautifully repaired grin that will last you for years with the proper maintenance.
Explore More Services
Preventive Dentistry Check-Ups & Cleanings Cosmetic DentistryRestorative Dentistry Dental Implants Emergency DentistrySee All Our Services