Dental Crowns & Bridges – Virginia Beach, VA
Restoring Smiles With Custom-Crafted Crowns & Bridges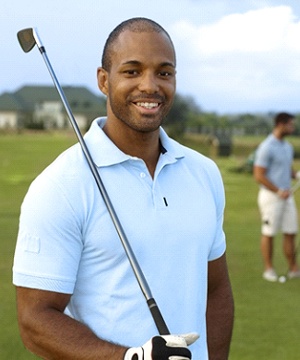 Do you have a damaged tooth that's sensitive to temperature or are suffering from consecutive missing teeth? At Esparza Family Dentistry, we take pride in offering customized and beautiful restorations like dental crowns and bridges to repair your smile and maintain your oral health. If you hear that you need one of these treatments, there's no need to worry about whether or not people will notice them in your mouth. Dr. Esparza uses high-quality materials that are able to mimic the natural appearance of tooth enamel by reflecting light. To learn more about how you can preserve your dental health with a dental crown or bridge, contact our office today to schedule a consultation.
What are Dental Crowns?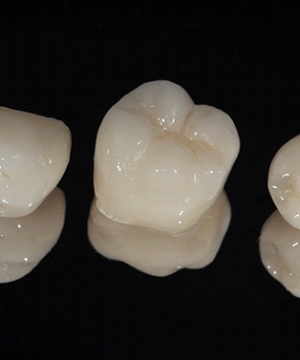 Getting a dental crown in Virginia Beach isn't an uncommon procedure. This treatment allows Dr. Esparza to take a damaged tooth and restore it to a healthy shape and size, allowing you to complete everyday tasks such as chewing food without experiencing discomfort. After preparing your natural tooth by removing a small portion of the enamel to accommodate the thickness of the crown itself, Dr. Esparza will take impressions.
Once we receive your custom-made permanent restoration from our trusted dental laboratory, we'll call you in for your final appointment. We'll ensure that the crown fits perfectly and flawlessly incorporates with the rest of your smile before cementing it in place. Once your tooth is repaired, you'll be able to use it exactly as you would before it was damaged without having to worry about additional problems developing down the road.
What are Dental Bridges?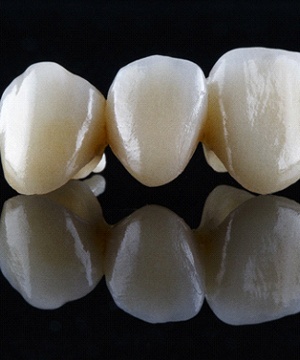 While dental crowns are made to preserve a damaged natural tooth, a dental bridge in Virginia Beach is made to replace consecutive missing teeth. The restoration is made of two crowns located on either side of the replacement teeth. The dental crowns act as anchors that are placed on the two teeth on either side of the gap in your smile to secure the restoration. Just like dental crowns, bridges are custom-made from natural-looking materials such as ceramic and porcelain that blend in with your smile.
What are the Benefits of Customized Crowns & Bridges?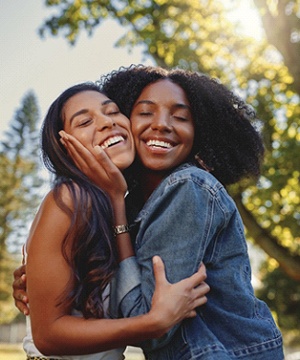 There are several benefits to restoring the function and look of your mouth with dental crowns and bridges from your dentist in Virginia Beach, Dr. Esparza. Some of these advantages include:
Restore and protect your teeth.
Prevent teeth from drifting out of place to fill gaps in your smile.
A long-lasting solution to restoring your oral health.
Restore your bite force.
With our experienced and highly-skilled dental team by your side, you'll be able to enjoy a beautifully repaired grin that will last you for years with the proper maintenance.
Dental Crown and Bridge FAQs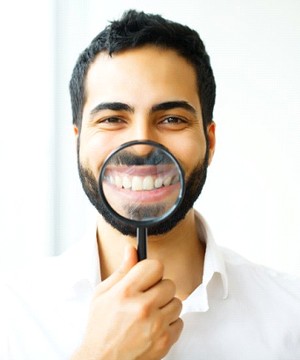 If your tooth is cosmetically imperfect, broken, or missing altogether, dental crowns and bridges might be just the treatment you need to get your smile back on the right track. These custom restorations can bring back your smile and biting force to what they were before you suffered damage to your natural smile. However, you may have some questions about the finer details of the process, which is why we have answered some of our most frequently asked questions about crowns and bridges down below.
How Do I Take Care of My Crown or Bridge?
How Long Do Crowns and Bridges Last?
With proper care, dental crowns can last between 10 and 20 years. Bridges, on the other hand, typically need to be replaced every 10 years. To prolong their lifespan, it helps to follow a strict oral hygiene regimen as mentioned above. It's also beneficial to abstain from smoking or chewing tobacco, as those habits more than double your risk of gum disease and oral cancer. Lastly, make sure to attend your regular six-month checkups and cleanings. At these appointments, we can remove built-up plaque and tartar from your restoration, as well as evaluate your crown or bridge to see whether it needs to be replaced.
Does Getting a Crown or Bridge Hurt?
Because we administer plenty of local anesthetic prior to beginning the procedure, you should experience minimal pain or discomfort during your treatment. The tooth or teeth that were filed down to place crowns or a dental bridge in Virginia Beach may be a little sore for a few days afterwards, but that can be managed by taking over-the-counter pain medications like ibuprofen. We also recommend avoiding chewing with that tooth for a few days afterward, or adhering to a soft food diet until you feel confident enough to chew with the affected tooth.
Am I a Good Candidate for a Crown or Bridge?
If your tooth is severely decayed or broken, or you simply want to correct some aesthetic aspect of it, then a dental crown might be just what you need. These tooth-shaped caps can be slipped on over a tooth to correct its structure as well as its appearance. Virtually anyone who follows an oral hygiene routine is a good candidate for a crown.
If you're missing a tooth, or even several consecutive teeth, a dental bridge can easily fill that space in your smile. Unlike dental implants, you don't even need to have sufficient jawbone density to place a bridge. However, you should be willing to brush your teeth daily, as well as floss under the bridge crowns to keep your gums and remaining teeth healthy. If not, you could compromise your bridge.
Explore More Services
Preventive Dentistry Check-Ups & Cleanings Cosmetic DentistryRestorative Dentistry Dental Implants Emergency DentistrySee All Our Services