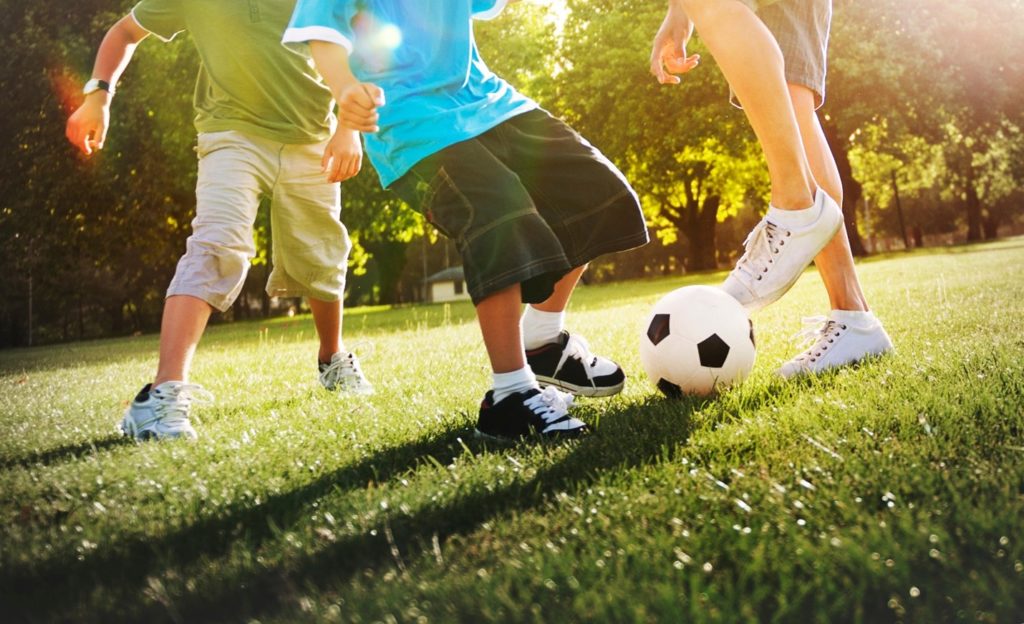 It's exciting to watch your little one participate in sports while cheering them on! But the world can come to a screeching halt when you witness your child get popped in the mouth by a flailing arm, foul ball, or errant pass. That said, these situations aren't entirely avoidable—but there are measures you can take to protect your child when it does happen! One thing to consider is a mouthguard; these handy devices are great for preventing serious oral trauma. Keep reading to learn more from your dentist about why mouthguards are paramount for protecting children's smiles as they run and play.
Why Mouthguards Are Important for Sports Safety
Athletes of all ages, sizes, and skill levels wear mouthguards, and for a good reason—according to recent research, sports injuries actually contribute to one-third of all injuries to the mouth and face! Similar to how a helmet protects against head trauma, a mouthguard can protect your child's mouth and face from serious injuries like chipped, fractured, or knocked out teeth.
These devices are often made from soft plastic or laminate and can safeguard every part of your mouth including your teeth, gums, cheeks, and jaw. They can't prevent an accidental blow to the face, but they absolutely can lessen the resulting damage by spreading out the pressure of the impact across a larger area. The soft material of the mouthguard also absorbs some of the force. Ultimately, this can greatly reduce the severity of injuries sustained to the mouth and face during both contact and non-contact sports alike.
How To Care for Your Child's Mouthguard
Your child's mouthguard is similar to other oral appliances and devices in that if it becomes compromised, it won't be able to do its job. That said, consider the following tips to ensure that your child's mouthguard is clean and undamaged:
Rinse your child's mouthguard with cold water and clean it with a toothbrush and toothpaste before each use to remove bacteria and debris. You can also soak it in non-alcoholic mouth rinse before cleaning it with water.
Store the mouthguard in a rigid, sturdy container to keep it safe when it's not in use.
Keep the mouthguard away from hot water, hot surfaces, direct sunlight, or anything else that could lead to disfigurement or damage.
Check your child's mouthguard regularly for signs of wear and tear and ensure that it always properly fits inside your child's mouth.
Mouthguards are affordable, accessible, and quite effective when it comes to preventing mouth injuries, which make them a no-brainer when it comes to protecting your child's smile.
About the Author
Dr. Sarah Esparza received her dental doctorate from the University of Maryland Dental School and has been practicing dentistry for over 20 years. She is also a member of the American Dental Association and the Virginia Dental Association. Her practice is proud to offer a wide range of available services including children's dentistry. If you have any questions about the article or would like to schedule a visit, you can contact Dr. Esparza's practice online or by phone: (757) 499-4707.