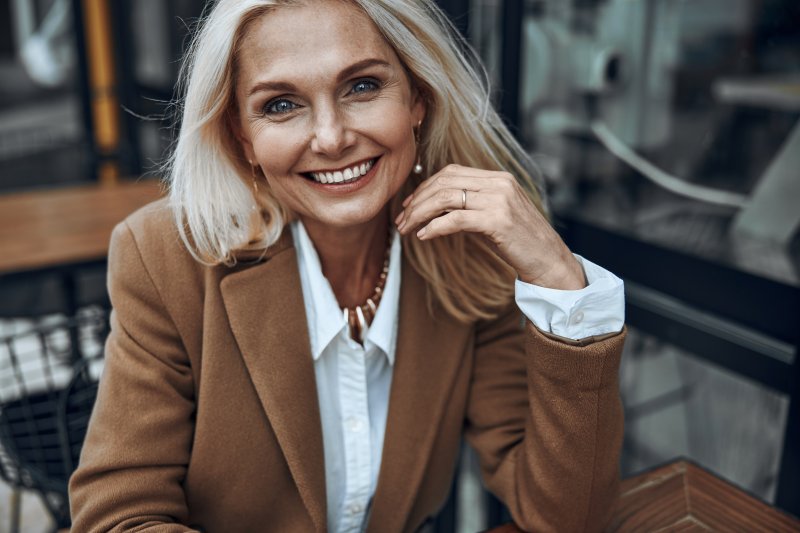 It's perfectly natural for your teeth to become discolored over time, but this can happen much more quickly if you enjoy pigmented foods and beverages, like wine, coffee, and tomatoes. The good news is that you don't need to settle for staining. There are a variety of options to choose from, including teeth whitening and veneers, but which one is right for you? Read on to learn more about each option so you can make an informed decision.
How Does Teeth Whitening Work?
When you go to the dentist for professional teeth whitening, they will begin by examining your smile to ensure that you have good oral health. If there are any issues that arise, like cavities or gum disease, these will need to be addressed ahead of time. Once you are in the clear, your dentist will provide you with a take-home whitening kit that is stronger than anything that you can find in stores. They use professional-grade whitening gels and custom-crafted trays. They can give you a smile up to 10 shades brighter in just a couple of weeks.
How Do Veneers Work?
Veneers are wafer-thin, custom-made porcelain shells that are placed on the front surface of the teeth in order to correct and mask imperfections. The process involves your cosmetic dentist removing a small amount of your protective enamel so that the veneers don't appear bulky when placed on the teeth. An impression is taken and sent off to the laboratory where your veneers are made. A few weeks later, they are permanently adhered to the front of your teeth. You can say goodbye to discolored, chipped, stained, misshapen, and undersized teeth.
Which Should You Choose?
When making the decision between veneers and teeth whitening, you will want to look at the following factors:
Cost: Teeth whitening tends to be much more affordable than getting veneers.
Longevity: You see improvements right away with both treatments. If you opt for teeth whitening, you may feel the need to undergo the whitening process again in a few years. Veneers can last upwards of 15 years when cared for properly.
Issues Addressed: Teeth whitening does exactly what it says it will – whiten your teeth! On the other hand, discoloration is only one of the many different issues that veneers can fix. They are created to cover up all sorts of aesthetic issues.
Process: Teeth whitening can be done in just a few weeks at home. Veneers take a few weeks and several appointments to complete.
Both of these cosmetic options are excellent when it comes to reducing discoloration, but one may be better suited for you than the other. By discussing your options with your dentist, you can make the right choice for your smile!
About the Author
Dr. Sarah Esparza earned her Doctor of Dental Surgery from the University of Maryland Dental School and served in the US Air Force as a general dentist for 7 years! She completed a residency in general dentistry at Scott Air Force Base, IL, and was stationed at Andersen AFB, Guam, and Langley AFB, VA. To learn more about her cosmetic options or to schedule an appointment at her office in Virginia Beach, visit her website or call (757) 499-4707.