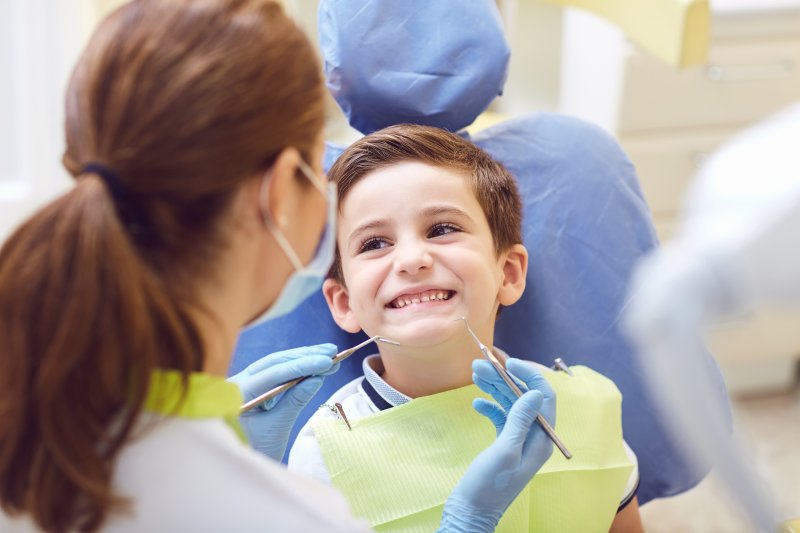 If you have dental insurance for you and your family, you probably know that you will lose out on all of your unused benefits at the end of the year. This is because most insurance companies renew all benefits at the beginning of each calendar year. That's why there's no better time than now to maximize the coverage your children have so they can start the new year with a healthy and happy smile at a more affordable cost. Continue reading to learn more from your Delta Dental dentist in Virginia Beach about how you can maximize your children's benefits before the year comes to a close.
Why Should You Work Towards Maximizing Your Kids' Benefits Now?
For most dental insurance plans, there is an annual cap. When you reach that point, you will become responsible for more costs out-of-pocket. However, if you have yet to use all of your kids benefits for the year, they will most likely expire at the end of the calendar year on December 31. Starting January 1, you will be responsible for paying the deductible again. Since no benefits will carry over into the next year, it is important that you schedule any needed appointments by the end of December so you will have more affordable care for your family.
How Can You Maximize Your Children's Benefits?
Here are just some of the ways that you can maximize your children's coverage on your dental insurance plan:
Attend Checkups and Cleanings: Most insurance plans include two cleanings and checkups each year. If your kids aren't having these done, you aren't even close to maximizing your family's benefits. Make sure that you take advantage of these visits so your kids can avoid the need for other treatments later on that may be more invasive and cost more out of pocket.
Complete Other Treatments: Dental insurance plans are usually structured on a 100-80-50 model. This means that 100% of preventive care, 80% of basic treatments, and 50% of extensive treatments are covered by your insurance company. If your child has a minor issue, like a cavity, fixed now by their children's dentist in Virginia Beach, it will be more affordable to have it now rather than waiting till they need a more extensive treatment like a root canal or extraction.
Avoid Your Annual Deductible: A deductible is the amount of money you need to spend out-of-pocket until you are able to take advantage of your benefits. This fee resets every year. If you get your children the treatment they need before the end of the year, you won't need to worry about your deductible again until next time.
Dental insurance is confusing, but by taking the right steps, you can maximize your children's coverage and set them up to have excellent oral health for the coming year.
About the Author
Dr. Sarah Esparza is an experienced dentist who has been working in the field for more than 20 years. She earned her DDS from the University of Maryland Dental School before serving in the Air Force as a general dentist. She is a member of the American Dental Association and Women's Dental Network. Her practice is in network with Delta Dental Premier and United Concordia. For more information on dental insurance or to schedule an appointment for your child, visit her website or call (757) 499-4707.