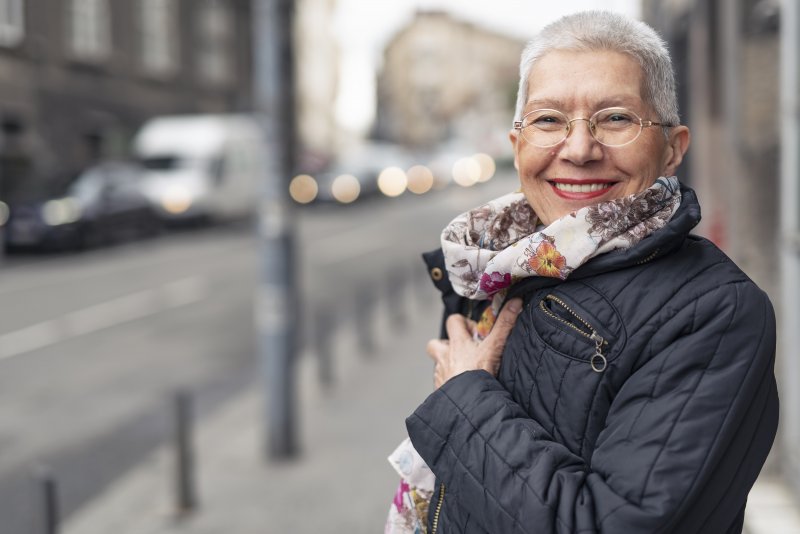 The holiday season is approaching! There is no better time to think about all the reasons why you are grateful! From having a beautiful family to a cozy home, there are countless reasons to be thankful this time of year. Another reason that you have to be thankful is your gorgeous smile. Thanks to dental implants, more than 3 million people across the country have their pearly whites back. Here are just some of the benefits they have to offer.
Prevent Jawbone Deterioration
If you're missing teeth, you know that this can lead to bone loss over time. When you chew your food, your jawbone is stimulated by the roots of your teeth, therefore keeping it healthy. Without your teeth, the bone will eventually be reabsorbed by your body. Dental implants are the only tooth replacement option out there that can replace the roots of the missing teeth and prevent the jawbone loss over time.
Improve Function
Because dental implants are placed directly into your jawbone, the biocompatible titanium fuses with the bone in a process called "osseointegration." Ultimately, this gives your replacement tooth additional stability and is what restores your chewing power by up to 90% once the implant is completely healed. Traditional dentures only restore up to 30% of your bite force which can make it difficult to enjoy some of your favorite foods. Dental implants are certainly a superior option.
Easy to Maintain
You don't need to stock up on cleansing tablets, adhesives, or special dental tools to maintain your implants. Just take care of them as you would with your natural teeth. Brushing twice, flossing, and using a mouthwash each day is necessary. Don't forget to see your dentist every six months for routine cleanings and checkups.
Natural Appearance
After precise planning, the dental implant is placed in a location that's optimal for osseointegration to take place. Dental crowns are made to be the exact size, shape, and color needed to blend in seamlessly with the rest of your teeth.
Long-Lasting
Dental implants are a permanent tooth replacement option. They can last upwards of three decades or even the rest of your life with proper maintenance. Dentures and bridges need to be repaired and replaced periodically. With implants, you may never have to worry about your missing teeth again!
This holiday season, don't forget to show your dental implants some gratitude. Thanks to them, you have your smile back!
About the Author
Dr. Sarah Esparza is an experienced dentist who has been working in the field for more than two decades. She earned her Doctor of Dental Surgery degree from the University of Maryland Dental School and served in the US Air Force as a general dentist for 7 years. To learn more about dental implants or to schedule an appointment at her office in Virginia Beach, visit her website or call (757) 499-4707.