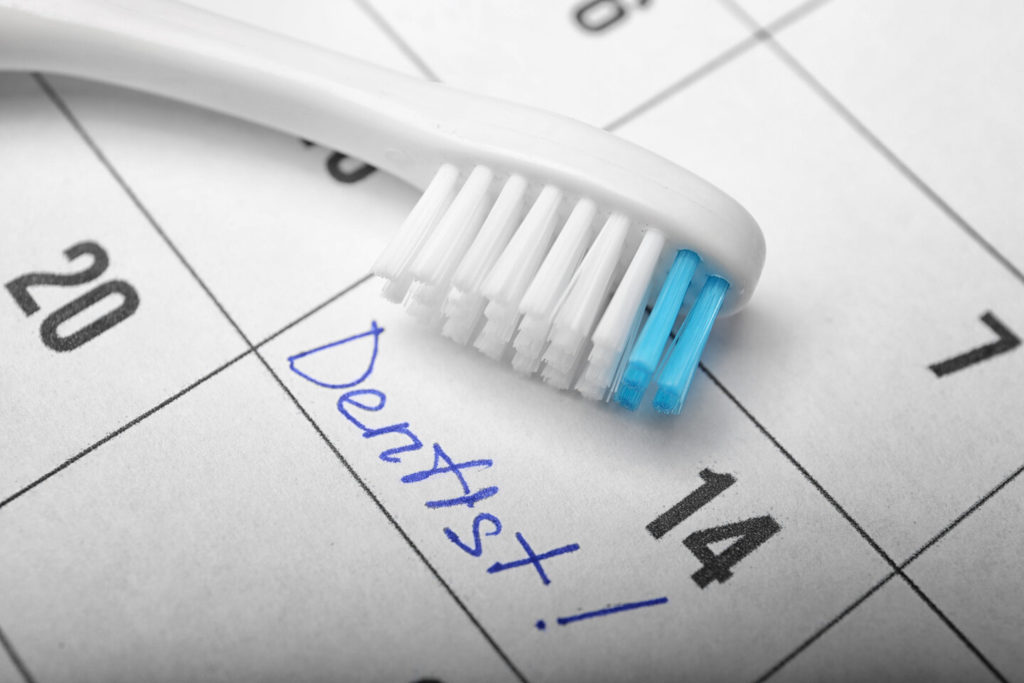 At the beginning of a new year, many people try to get their affairs in order. From preparing to send the kids back to school to getting back into the flow of things at work after returning from vacation, this time of year can be hectic. With everything you need to accomplish, it can be difficult to remember to schedule your biannual dental appointment. Read on to learn about three reasons why it's a good idea to schedule checkups and cleanings at the beginning of the year.
#1: Catch Problems Early On
Problems like cavities, gum disease, and teeth grinding are easier and less expensive to treat when they're caught early on. That's why attending dental checkups as soon as possible is an important part of maintaining a healthy mouth. Your hygienist will also do a deep clean of your teeth to remove plaque and tartar, therefore lessening your chances of tooth decay. Additionally, your dentist uses dental checkups to do a thorough examination of the oral cavity and keep an eye out for signs of serious oral and overall health issues like jawbone deterioration, cancer, and diabetes.
#2: Maintain a Happy, Healthy Smile
Even if your teeth look and feel fine, that doesn't mean you don't need to go to the dentist. A lack of pain or discomfort doesn't necessarily mean that everything is fine. Additionally, even if you don't have any existing oral health issues, checkups and cleanings can help keep issues from developing in the future. Make sure to attend two dental checkups each year so you can receive the personalized care you need to keep your oral health in good shape.
#3: Maximize Your Dental Insurance Benefits
At the beginning of the year, dental insurance plans usually reset, which means you need to meet your deductible before you receive any coverage. By visiting your dentist early in the year, you'll be able to meet your deductible faster. This way you'll have the coverage you need if you have to make an unexpected visit to the dentist or an expensive dental problem arises later in the year. Additionally, many dental insurance providers offer up to 100 coverage on two dental checkups per year.
Though attending dental checkups any time of year is better than not at all, there are additional benefits to visiting your dentist early on. So, make an appointment as soon as possible to ensure that your oral health stays in good shape!
About the Practice
If you need to get a dental checkup and cleaning, Esparza Family Dentistry is the place to be. Their talented team offers preventive services to stop oral health issues in their tracks and keep your smile looking its best all year long. Are you interested in setting up an appointment or do you have questions about their many oral health service offerings? If so, visit Esparza Family Dentistry's website or call their office at (757) 499-4707 to get started on your journey towards a healthier, more beautiful smile.