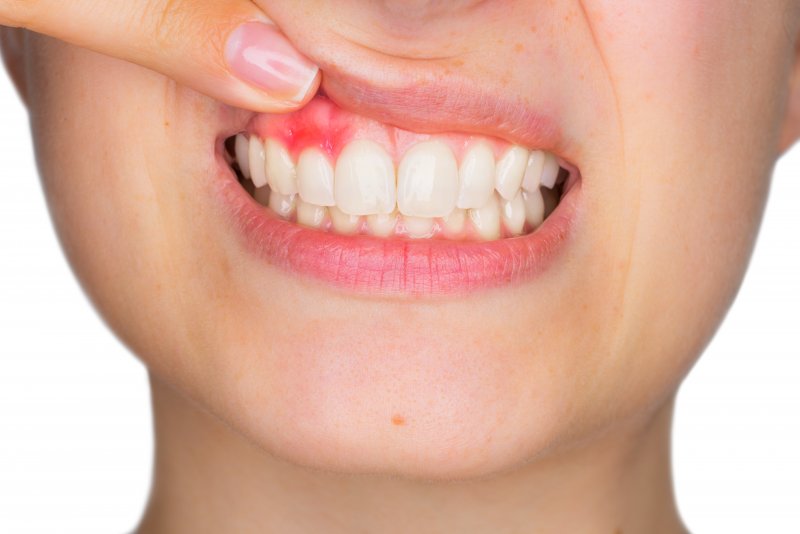 What do you think is the leading cause of tooth loss in America? Sorry, but if you said traumatic injury, you're incorrect. The worst culprit is gum disease. What could be worse than tooth loss? Unfortunately, scientific research shows that there is a link between gum disease and the health of your heart. If you've been diagnosed with gum disease, then you should see a dentist in Virginia Beach. February is American Heart Health Month, so now is the perfect time to take care of your heart and, of course, your smile.
What is Gum Disease?
Gum or periodontal disease is a bacterial infection that inflames gum tissue and could eventually cause receding gums. From there, bacteria begin to destroy the bone structure that holds your teeth in place. As the bone is destroyed, tooth loss becomes more likely.
What is Heart Disease?
Heart disease refers to a group of conditions ranging from heart attack to stroke. Blocked or narrowed blood vessels are the root cause of heart disease.
How are Gum and Heart Disease Connected?
Scientists, dentists and physicians now understand that the condition of your mouth can impact the health of your heart and the rest of your body, too. They've even given it a specific name: the oral-systemic connection.
As concerns heart health, studies show how disease-causing bacteria in your mouth can migrate and enter your bloodstream. Once there, the bacteria might attach to the wall of vessels. As this happens, there is an increased risk that blood clots will develop. These clots could decrease blood flow, increase blood pressure and eventually lead to a heart attack.
How Can a Dentist Help?
At dental checkups, you'll have a thorough teeth cleaning to remove bacterial plaque and tartar that lead to periodontal disease. Plaque and tartar accumulate between teeth and along the gum line. If not removed with daily brushing and flossing, bacteria can attack tissue below the gum line. Consequently, gum disease develops and your heart health may be in jeopardy, as well. 
To prevent gum disease and protect your heart health, too, be sure to brush and floss your teeth at least twice a day. In addition, six-month checkupswith a dentist in Virginia Beach are essential. Call today to schedule an appointment. 
Meet the Dentist
Dr. Sarah Esparza is a dentist providing quality care for people in and around Virginia Beach. She believes in patient education, which is why she wants you to know about the connection between your gums and your heart. She currently runs Esparza Family Dentistry, and she can be contacted through her website or by phone at (757) 600-6033 for any questions.