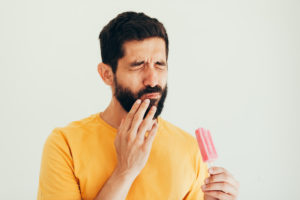 The weather is warming up, the sun is shining, and summertime is finally here! Many of us are looking forward to our favorite barbeque foods, outdoor activities, and relaxing pastimes. However, if you don't take a few precautions this time of year, your fun in the sun can be cut short by a toothache or a trip to your emergency dentist! Read on as your Virginia Beach dentist explains how to protect your smile from these five common summer activities that can hurt your oral health.
1.) Too Much Rest & Relaxation
Now is a great time to kick back and take it easy, but that doesn't mean you can slack off on your at-home oral hygiene! Your daily dental routine is your first line of defense against issues like tooth decay, gum disease and oral infections. Take some time this summer to make sure it includes:
Brushing your teeth for two minutes twice a day.
Flossing between all your teeth daily.
Rinsing with an antiseptic mouthwash regularly.
2.) Contact Summer Sports
The sunny season will encourage many of us to go out and enjoy our favorite warm-weather sports and physical activities. While playing volleyball, football, baseball, and basketball are fun ways to stay healthy, they can quickly lead to chipped, cracked, or knocked-out teeth. Always remember to wear a custom-fit sports mouthguard to keep your teeth and jaw safe.
3.) Playing by the Pool
Many dentists report that poolside injuries are the most common cause of dental emergencies this time of year. If your family is headed to the pool this summer, make sure to enforce pool safety rules like:
No running on wet surfaces.
Never jump or dive into shallow areas of the pool.
Always be aware of how close you are to the pool's concrete edge.
4.) Hydrating the Wrong Way
Which of your favorite beverages will you be reaching for to quench your thirst this summer? While staying hydrated is essential, popular beverages like soda, sports drinks, and fruit juice contain high amounts of sugar and acid. As you sip on them throughout the day, they quickly burn through your enamel to cause cavities. Keep your smile clean and healthy by making water your drink of choice.
5.) Sugary Summer Snacks
Backyard barbeques and relaxing vacations are a popular time to indulge in sugary treats like ice cream, cookies, pies, and milkshakes. However, mindlessly snacking on unhealthy food choices can dramatically increase your risk of tooth decay. Try to lower your sugar intake and eat more:
Cheese, yogurt, canned salmon, and other calcium-rich foods that strengthen the teeth and jawbone.
Carrots, celery, cucumbers, and other vegetables that are high in fiber to gently scrub your teeth and reduce your risk of cavities.
Oranges, cantaloupe, broccoli, and other great sources of vitamin C to boost your immune system and promote better gum health.
Don't let your oral health fall by the wayside while you enjoy summer. Use these simple tips to keep your smiles sunny all season long!
About the Author
Esparza Family Dentistry has been caring for the smiles in Virginia Beach, VA for more than 15 years now. Dr. Sarah Esparza is a graduate of the University of Maryland Dental School, Baltimore and served in the US Air Force for seven years as a general dentist. Whether you need a routine cleaning or a more advanced dental repair, she is proud to offer a wide range of preventive, restorative, and emergency dental treatments. To learn more about keeping your smile safe this summer, feel free to contact her via her website or at (757) 499-4707.