Cost of Dental Implants – Virginia Beach, VA
The Value of a Lifetime Tooth Replacement
If you have missing teeth, then replacement is very important for the sake of your smile and for your oral and general health, too. There are a few replacement options, but the ones that are the most lifelike are dental implants in Virginia Beach. Yes, dental implants do cost a bit more than dentures or a bridge, but they are well worth the investment because dental implants can last for decades. In fact, if you stringently brush and floss every day and you see Dr. Esparza regularly for checkups, then your dental implants could last a lifetime.
Types of Dental Implants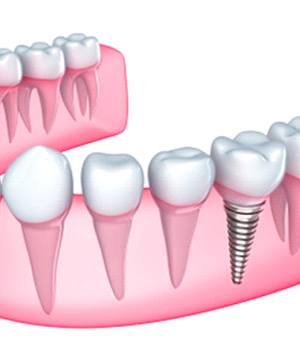 The type of dental implant that's right for you will depend on the extent of your tooth loss. For a single missing tooth, a traditional implant will fill the gap in your smile and help keep your jawbone strong.
For several missing teeth, Dr. Esparza may recommend an implant-retained bridge. This works similarly to a crown and bridge except that the crowns are attached to implants instead of healthy teeth that abut your tooth loss.
If you have an entire row of missing teeth, then there are implant-retained dentures and All-on-4. Both rely on implants to hold dentures in place. The difference is that with All-on-4, the implants and your new teeth are placed during a single visit. You and your dentist in Virginia Beach will decide which treatment is best for you.
What Are the Stages of Dental Implant Treatment?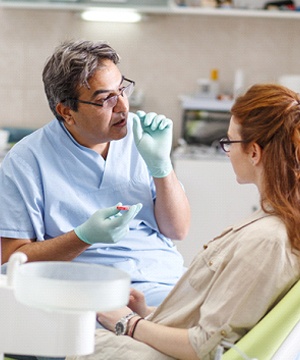 First, you will have a consultation with Dr. Esparza. She will examine your mouth and determine if any services prior to implantation are necessary, such gum disease therapy or bone graft. Then, X-rays are taken and a treatment plan is developed.
Secondly, the implants are strategically positioned in your jaw. As you heal from this minor oral surgery, the implanted post and surround bone tissue integrate to form a firm setting for your new teeth.
After a few months, you'll return to our office to have your new permanent teeth attached to the implants.
Are Dental Implants Worth the Investment?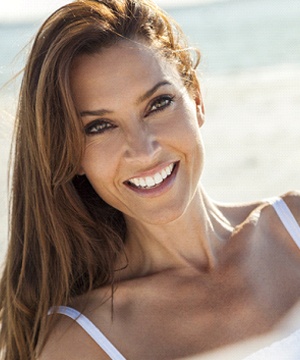 There are several reasons why dental implants are a worthwhile investment:
Dental implants are independent replacements that do not have any impact on adjacent teeth
You only need to brush and floss as usual to take care of dental implants
Because implants replace the root of a tooth as well as the crown, your jaw continues to receive the stimulation necessary to prevent bone resorption that can lead to a sagging facial appearance
Dental implants have a 99 percent success rate
With proper oral hygiene care every day and regular dental checkups, implants can last for decades and even your entire life
Does My Insurance Cover Dental Insurance?
Esparza Family Dentistry is in network with Delta Dental Premier and United Concordia, and we always work with your insurance to make sure you receive the maximum allowable benefits. Dental insurance, however, does not usually cover the cost of dental implants, but yours could provide partial coverage for preparatory procedures such as tooth extractions or bone graft surgery, as well as the final tooth restoration.
Explore More Services
Preventive Dentistry Check-Ups & Cleanings Cosmetic DentistryRestorative Dentistry TMJ/Bruxism Therapy Emergency DentistrySee All Our Services